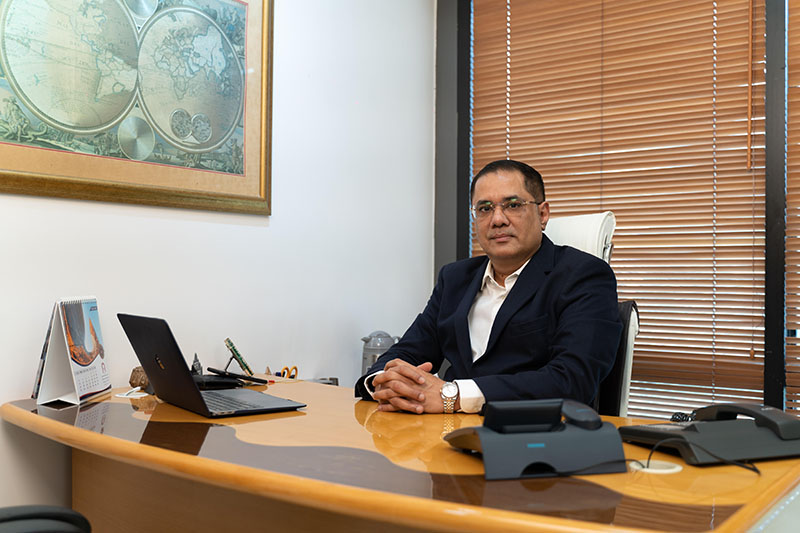 Chetan D. Narain
President & CEO - "Narains Corp"
Past President - India Institute Of Real Estate
Building the foundation of real estate's future on the legacy of our past, he is a game-changer responsible for initiating and guiding the Group's foray into new realms of Realty. Commencing his business journey in 1989, he has helped in transforming the entire real estate landscape - Residential, Commercial, Investments, Joint Ventures and Large Development in Mumbai. With vast experience and knowledge he is a well-known property consultant in Mumbai, India and among the who's who in Luxury Real Estate – known for his strategic approach focusing on the core aspects of the real-estate filling the industry gaps.
Major accomplishments of him as a leading property consultant in India:
Served as the President of IIRE (India Institute of Real Estate)
Invited as a Speaker in National Association of Realtors USA on the topic - 'Methods of Valuation for Residential and Commercial properties'
From 2004-2006, he was in the Executive Committee of the International Consortium of Real Estate Associations (ICREA-worldproperties.com).
From 2005-2009, he wrote a fortnightly column (2005-2009) for "Times Property", Economic Times and leading business magazines and other dailies as Real Estate Industry Leader and Expert in Mumbai, India.
He has also had the pleasure of assisting Urban Land Institute (ULI) during their study tour to India (Feb - 2007) and helped organize a seminar on Infrastructure held in Mumbai. In April 2007, he was invited by ULI to Shanghai for their 'World Cities Forum' and had the opportunity to address the members and visitors on opportunities and current scenario in India on Real estate development and Infrastructure front.
Here's a link to Videos of him speaking at a few conferences: https://www.youtube.com/user/NarainsCorp
On personal front: He's a published Author of a Best Seller, a swimmer, squash & tennis player with membership at few elite clubs in Mumbai. He has a fabulous social network, not just in Mumbai but around the Globe through conferences as an invited guest speaker or moderator and through leisure holidays with his family.
His book titled "What's Your Sun Sign" has had over a 100 Million views, over 1,00,000 Likes/Fans on Facebook Page:
https://www.facebook.com/Whats.Your.Sun.Sign.BOOK
And over 4,00,000 views on The Audio Book on youtube: http://www.youtube.com/AudioSunSigns
With a passion for meeting people from different walks of life and getting to know them, he has been a consultant to various International banks, pension funds, Real Estate fund houses seeking Real Estate investment opportunities in India. His primary focus is on Luxury Residential Properties only in Mumbai, starting at 20 crores and going up to 300 crores for Lifestyle Homes, Penthouses, Bungalows/Plots on the sea front in Juhu, Bandra, BKC, Worli, Breach Candy, Malabar Hill & Cuffe Parade. As a Property Dealer he is known for his acute knowledge on valuation & future price predictions & has a grip on pricing, His "people skills" has helped him create a unique bond with Buyers, Sellers and Landlords (owner/investors). He has been appreciated by most for being honest and straightforward, clear and fair in his dealings.

His favourite quote - "Which city is the best city in the world – Simplicity!"
---