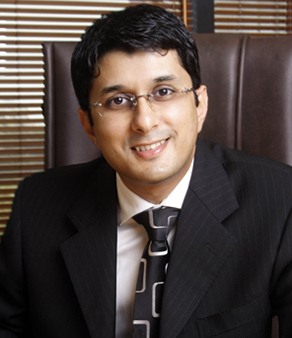 Sanjeet D. Narain
Managing Director - "Narains Corp"
SIOR, MRICS, TRC, CRES, IIRE
Having achieved the goal of steering "NARAINS CORP" to a significant position in Commercial Properties in the Last Decade, he is now set on raising the field to global standards.
Armed with exceptional interpersonal skills, he is adept at putting his clients at ease. A meticulous professional with an eye for detail, he ensures that individual projects are set in the context of a real estate strategy that serves the needs of every client"s business.
He has been in close association with global and national conglomerates to work out individual solutions for their diverse requirements, in character with their brand image, whether for Office Premises or Retail Space, Investments or Land Accusation, among others.
He holds the distinction of being the first broker in India to be accredited with the Society of Industrial and Office Realtors (SIOR) designation. Mr. Narain also holds a Certified Real Estate Specialist (CRES) along with a Transnational Referral Certified (TRC) designation, and is the founder member of the India Institute of Real Estate (IIRE).
---